---
Become Certified in Usui Reiki, and learn all about Yoga
This special Panama City, Republic of Panama, Reiki class is coming soon. We are having a Retreat for Yoga and energy healing this summer!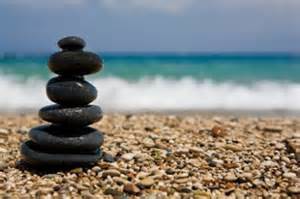 Yoga Healing Energy Training/Reiki Hands-on-healing Class is taught a a retreat for only $850 total donation.
Thursday evening to Sunday!  June-24, 25 & 26, 2016
Student and Teaching manual is available…for purchase
What is Reiki Healing?  Reiki healing is a scientific medical treatment therapy rooted in spirituality and practiced widely as an alternative medicine using healing hands. Reiki is in every country of the world. There is a growing group of Reiki practitioners in Panama City, RP.
"One must enlarge his/her mind and outlook upon life to that in which the Masters work in order to fully understand the full purport of their teachings." from the Life and Teachings of the Masters of the Far East.
What is Reiki?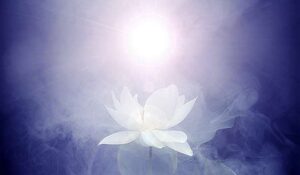 Reiki (pronounced "ray-key") is a spiritual healing technique which involves, but is not limited to, the laying on of hands. It was rediscovered in the late 1800's by Dr. Mikao Usui in Japan, and is thought to have originated thousands of years ago, but was lost. Reiki is a very simple, yet powerful healing art, which you can use on yourself as well as on others. You can be easily taught how to do it in a few simple lessons. Even children are inclined toward Reiki. It helps them be grounded and flowing the Reiki energy while coping with the outside world.
Reiki is not a religion, but it is spiritual in nature and reconnects you to the Source Energy that most people call God. Its practice brings inner peace and joy.
Easy to Learn and Use, "Reiki" is derived from two Japanese words –"rei," meaning "soul" or "spirit," (like a ray of god energy) and "ki," meaning "life force energy." It is Universal energy that seems to have its own consciousness (a mind of its own) and is able to provide exactly what is needed on all levels. Once the person is trained to flow Reiki — the life force energy knows what to do for each individual.

In the Acclaimed Reiki 1 class offered by the Masters at the Reiki Ranch in Panama where participants will be empowered with the *Reiki One symbols* that are used in traditional Reiki healing all over the world. Taylore Vance and Yoli Arosemena are presenting these amazing classes in Panama City, Republic of Panama!  Below is our Facebook for Panama Link
https://www.facebook.com/PanamaReiki/?fref=ts
Certified Reiki 1 students graduate at the level of practitioner. This training / attunement is enabling them to use the Reiki healing touch to privately treat people with spiritual energy healing. Reiki treatment is an effective emotional healing modality using hands-on-healing for the mind, body and soul.
For those who care to stay, following their Reiki I certification, graduates may opt to participate in the advanced Reiki 2 class that follows immediately on Saturday morning. The student learns to send long distance Reiki 2 treatments (also called absent healing or distant healing), using a proxy list of the names of people and/or a surrogate to focus the remote healing.
The Full Reiki Master / REIKI THREE is on Sunday,  2016 (date to be announced)

REIKI TWO long distance healing is the ability to connect energetically with someone or something, across space and time with the intention of sending energy healing. These healings can also be sent back in time or forward into the future if necessary.
Reiki Master training (REIKI THREE) follows advanced Reiki 2 training, which enables Reiki Masters to conduct Reiki sessions and train other Reiki practitioners to become spiritual healers as they learn Reiki.
*** Reiki energy is a subtle energy.
***It comes from God. It is different from electricity or chemical energy or other kinds of physical energy.
***It clears out negative blocked energy and you become more happy and healthy.
** Continuing Education Units are given for health professionals
** CONTACT Yoli in Panama to learn more!
Call 1-360-748-4426 Taylore or Roi will give you additional information from the Reiki Ranch in Washington State, USA.
In Panama contact Yoli Arosemena – cell Ph. 507-6001-4479 for reservations.  Click on the Buy Now button above.